Download Samsung Clock APK Info :
Download Samsung Clock APK For Android, APK File Named com.sec.android.app.clockpackage And APP Developer Company Is Samsung Electronics Co., Ltd. . Latest Android APK Vesion Samsung Clock Is Samsung Clock 10.0.00.46 Can Free Download APK Then Install On Android Phone.
Samsung Clock APK Description
Do more with one simple clock. When it comes to the most precise way to know the time, you can set your eyes on the Samsung Galaxy Clock. With an interface that does away with unnecessary frills, complicated layouts and complex buttons, the simple Samsung Galaxy does the job and more. Features Alarm: Want to go to the gym to workout? Need to wake up early to catch a redeye flight? Planning a cheeky afternoon power nap? Set a variety of different alarms for different events in a day. And if you choose, you can even snooze - any number of times. World Clock: Have a loved one in New York? Need to know what time to set up that video conference call in Sydney? Wondering what's the time difference between Amsterdam and Moscow? You've got all the answers right at your fingertips. Stopwatch: Even a fraction of a second can make a difference. Especially in a race or when you're bettering your personal best in a marathon or a sprint. And the stopwatch feature ensures you measure every second to perfection. Timer: Timing is everything. Boil an egg or bake a cake or even calculate the time it takes for you to reach a particular destination. Always be on time. Download now.
From version Samsung Clock 10.0.00.46
:
Added: 2017-03-20 00:52:50
Modified: 2018-12-01 03:58:18
Updated: 2018-12-10 01:36:02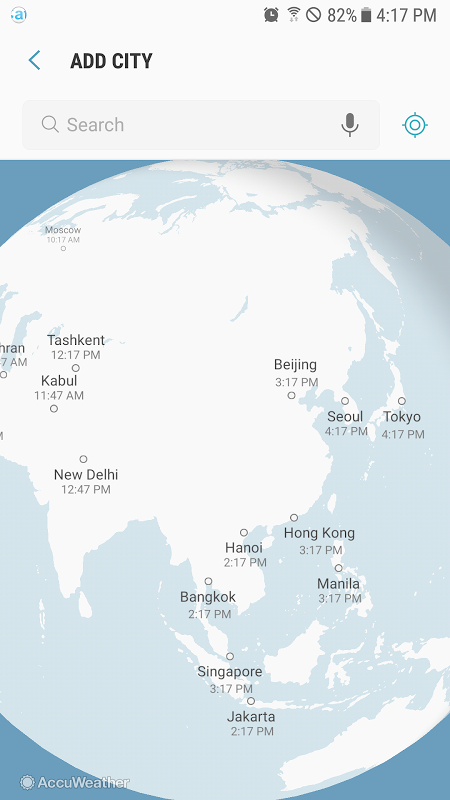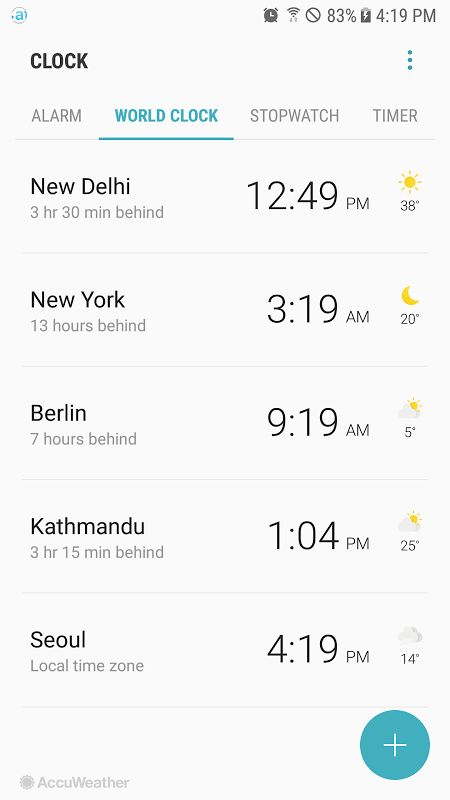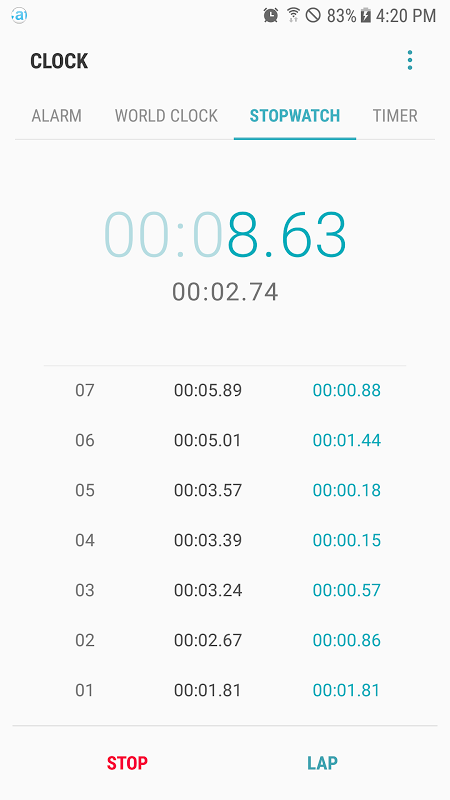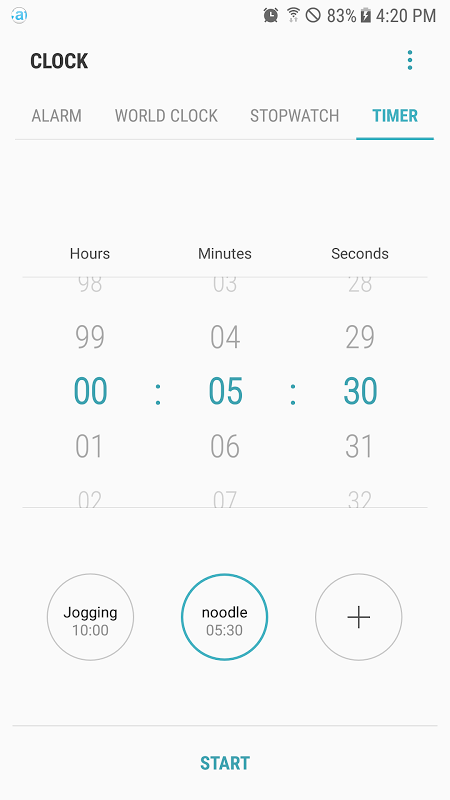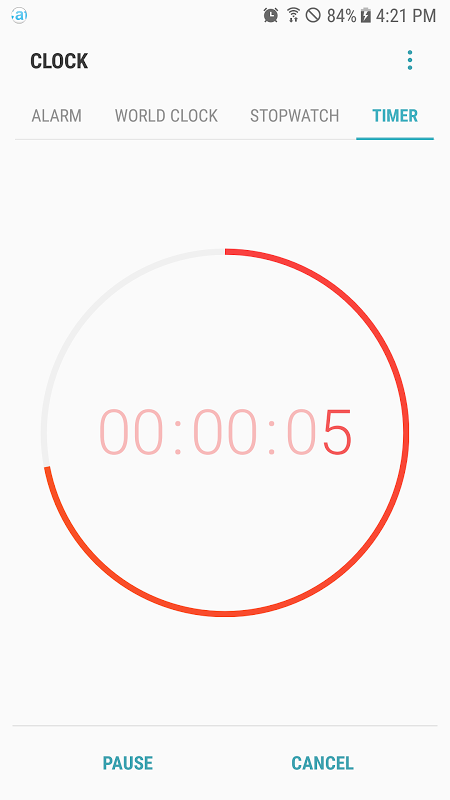 tžgtýzizáýn b jjnzizui huzýgre uzhzdřfb inzuhu
it's odexed app. it won't install
It installs well and seems to be working unlike a lot of others of the same version I have seen, but the words under the buttons don't appear all the way. about 1/4th of the bottom of "Alarm, World clock, etc..." is cut off. N920P
Jesus man, what happened?
Compatible solo con algunos dispositivos Samsung.
You fucked up my system you dumb shit
Ne s'ouvre pas sur sm-g9280 (chinois)
Dude just unis tall the updates to the factory version it will work this update is fake
not work it hv deadly problems
شباب اذا ما اثبت عدكم روحو لمدير التطبيقات والى الساعة ودوسو على الغاء تثبيت التحديثات وراح يرجعكم للنسخة الاصلية
That muthafukin clock app won't open!! Get up a new update or I'll copy my friends clock and idk if it doesn't work just find a working clock
su note 3 android 5.0 crasha
desactualizen la app si no les funcionó
Non scaricare non funziona. Don't download don't work. My device Samsung A5 (SM-A500FU)
Not recommended app crashes
Unfortunately clock is stop l have galaxy note 3
Não atualizem, ele muda o nome pra Clock e depois n abre mais. n atualizem!
This is clearly a fake app. It has to be a form of maleware or its just useless garbage. How is it that we are blocked from saying if it freezes and crashes? If this is trusted nothing is sacred. Another things why version 3? What have you added to the clock? A new color? A new way to tell time? Added YouTube video playback when the alarm goes off?
Antes funcionaba ahora se cierra y no deja pueden arreglarlo por favor.
من الممكن أن يكون غير متوافق مع الاجهزة القديمة او التحديث المثبت مسبقا على جهازك
كل مابثبت بيقلي غير مثبت التطبيق
Samsung Galaxy Grand Plus : This update of original clock app doesn't work. I've re-installed the original version (v3.0)
freezes app do not update
galaxy note 3 LTE not work clock
soy usuario root, y no funciona -.-
The update does not works
please fix that problem because it's always crashing Thank. Galaxy Tab A 9.7
Does not work. Keeps crashing. Doesn't even let me rollback to previous one. Correct this now
la mise à jour fait planter l'application en permanence.
Update failed! Installation impossible!
para que funcione tienen que ser root
After the update I can't open the apps ! Useless !
Nach dem update stürzt die App immer ab und lässt sich nicht bedienen
Non funziona su Samsung s4 lollipop
App dopo l'aggiornamento da errore. ripristinato versione precedente
Lo tuve que degradar por que aptoide me dijo que abia una nueva version pero no responde pero esta si fun funciona es util 😊😊😊😊😊😀😀😀😀😀😀☺
la descargue segun por que es actualización y no funciona
lo che are i luego comentaré.
how come the update is not available on play store?
Al instalarlo se cierra sola la aplicacion y no deja abrir el reloj
la actualize y ya no la puedo abrir
When it is installed the app closes, it doesn't even open
da problemas se cierra de manera inesperada
لا أدري ماهو حقيقة .... هل هي ثيم أو ماذا .... ومنذ متى وهي عندي هذه الساعة ههههههههخهههههخهخخ لا أعرف عنها شيئا
It installs on my phone but force closes as soon as it opens...does anyone know how I can fix this
Downloaded it and it kept on force closing.
Da problemas,forzar cierre,aplicacion se ha detenido.No la descarguen y no actualicen en galaxy note 2 N7100 con rom Ditto DN3 4.3
do not download. It's a SCAM, asking for permissions to make calls, wifi and so on
SPRINT SGS4 WILL NOT INSTALL!
a me da problemi col creare una nuova sveglia.